Medics USA in Falls Church, VA
Falls Church Primary Care, Family Practice, and Urgent Care Center | Medics USA
The Medics USA office in Falls Church offers both primary care and urgent care.  We are accepting new patients, including children. We accept almost all insurance plans, Medicare, and Medicaid, and also provide discounted service for people with no insurance. Spanish spoken.
Meet Our Falls Church Providers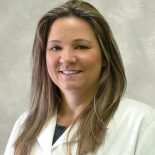 Carissa Dear, MSN, RN, FNP-BC, got her Bachelor and Master of Nursing degree from Georgetown University and has been a Board Certified Family Nurse Practitioner since 2009. She is especially interested in pediatric medicine and infectious diseases, as well as emergency medicine.
---
Khodaidad Basharmal, MD,
completed his residency in internal medicine at Ohio State University.
---
Services Provided in Falls Church
Primary Care
Annual checkups
Pre-operation exams
Sport and school physicals
Immigration physicals (go to our Immigration Physicals page for more info)
Immunizations (flu, hepatitis, infant immunizations)
Wellness counselling (smoking, weight loss, diabetes)
Laboratory testing (Pap, cholesterol, diabetes, pregnancy, mono, strep, STDs)
Electro-cardiograms (EKG)
Urgent Care
Fevers, coughs, sore throat
Infections (respiratory, urinary tract, eye, ear)
Insect bites, rashes, burns
Laceration repair
Sprains and fractures
Occupational Care
Pre-employment physicals
DOT and non-DOT drug screening, random drug tests
Breath alcohol testing
Asbestos and respiratory clearance physicals
Vision and audiometric testing (OSHA-certified booth)
Workman's Comp
Go to our Occupational Care page for more info.
Travel Care
Vaccinations based on itinerary and heath history (go to our Travel Care page for more info)
Community Care Program – No Health Insurance? No Problem!
A Medics USA program for people who don't have medical insurance: Sign up and receive deep discounts on basic items like office visits, exams, and tests.
We Offer Same-Day Appointments
We offer same day appointments at our Falls Church office – call today or book your appointment online!
Hours:
Monday through Wednesday — 9 am to 6 pm
Thursday, Friday, Saturday — 9 am to 4 pm
Sunday — Closed
Location:
6288-B Arlington Boulevard
Falls Church, VA 22044
Phone: (703) 229-0660
Fax: (540) 338-1975
We are in the Seven Corner shopping center (near Gold's Gym), across the street from the Eden Center.